Welcome To Hindi Department
---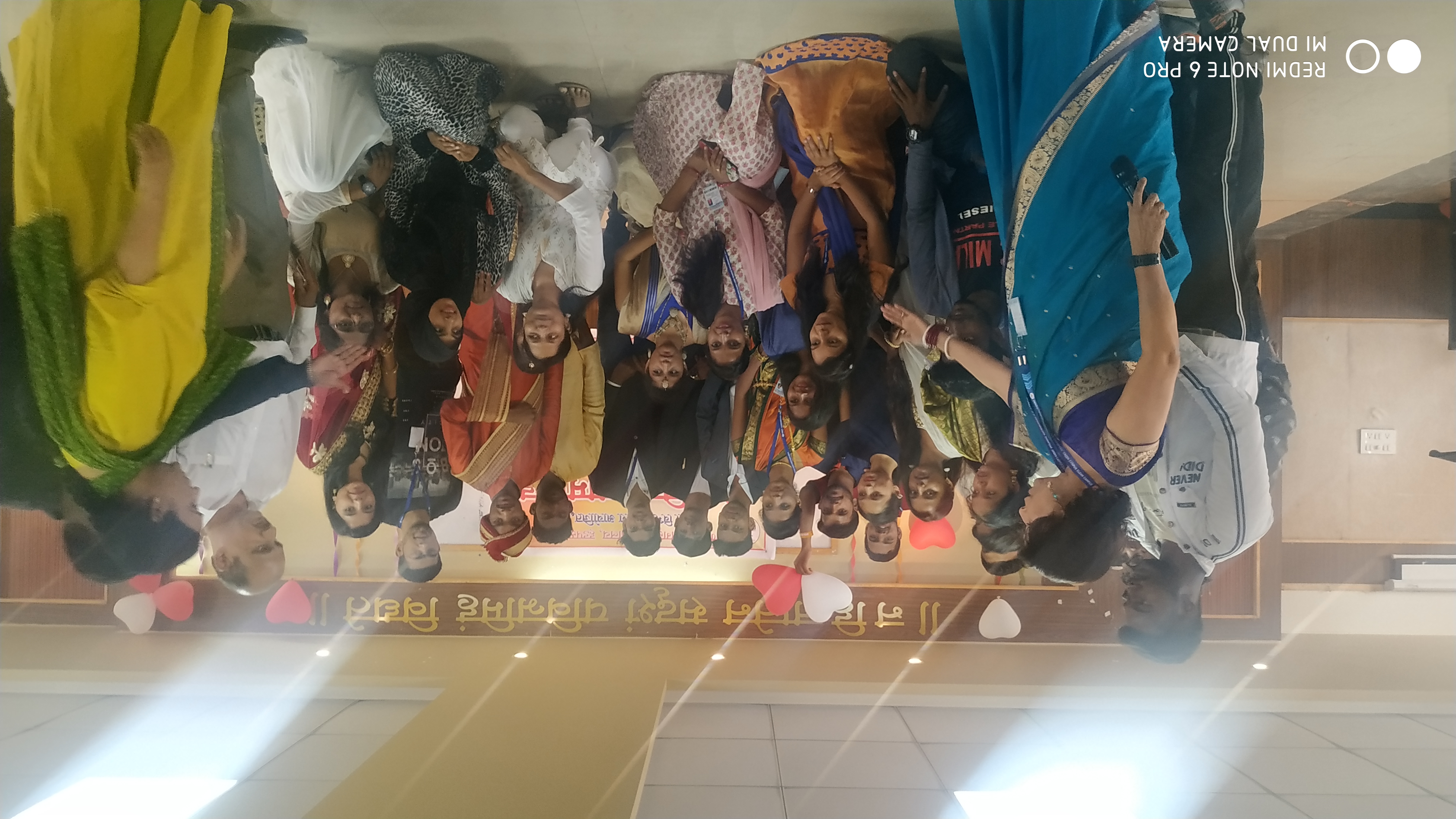 'HINDI DAY PROGRAM'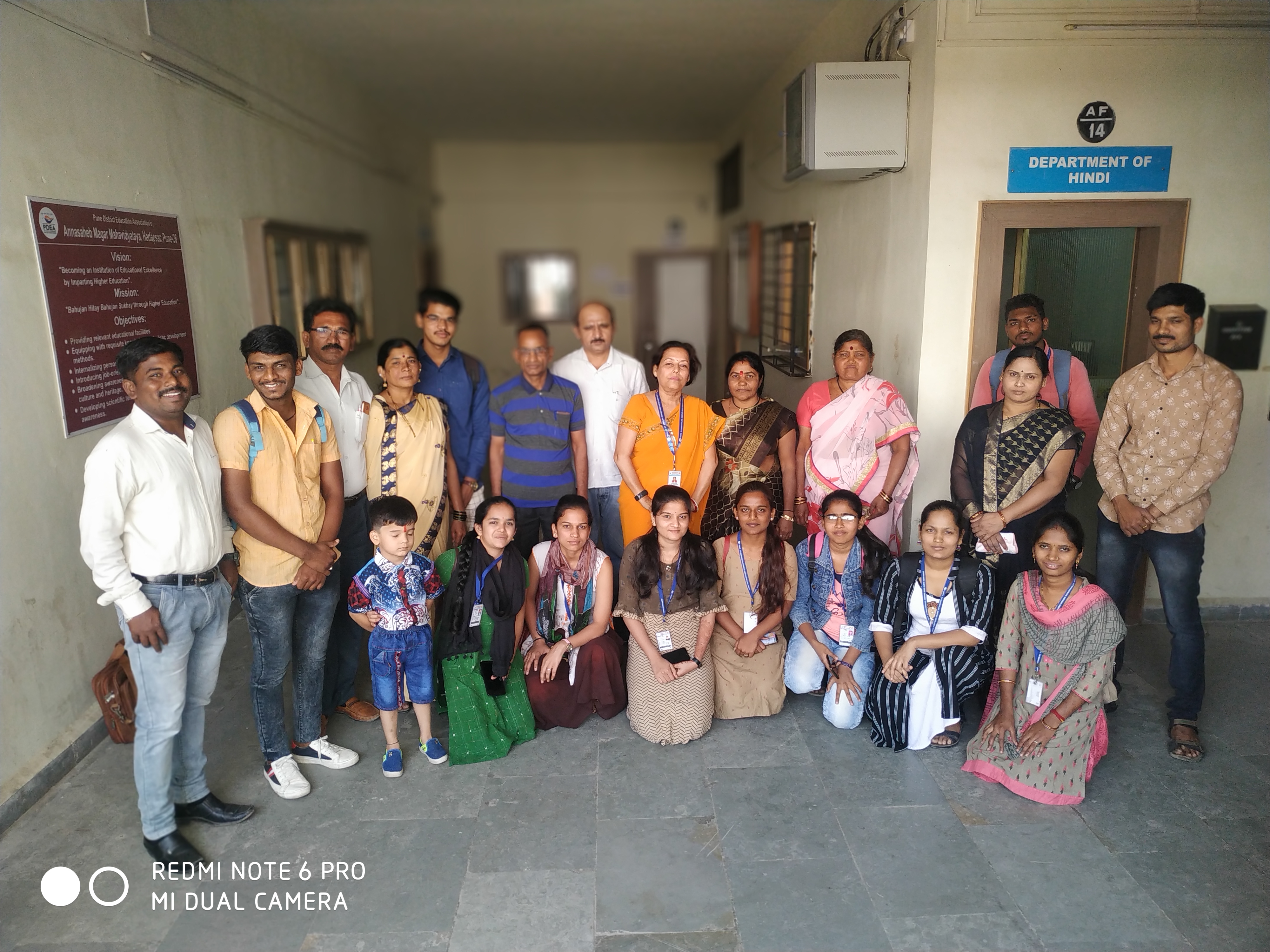 'HINDI DEPARTMENT'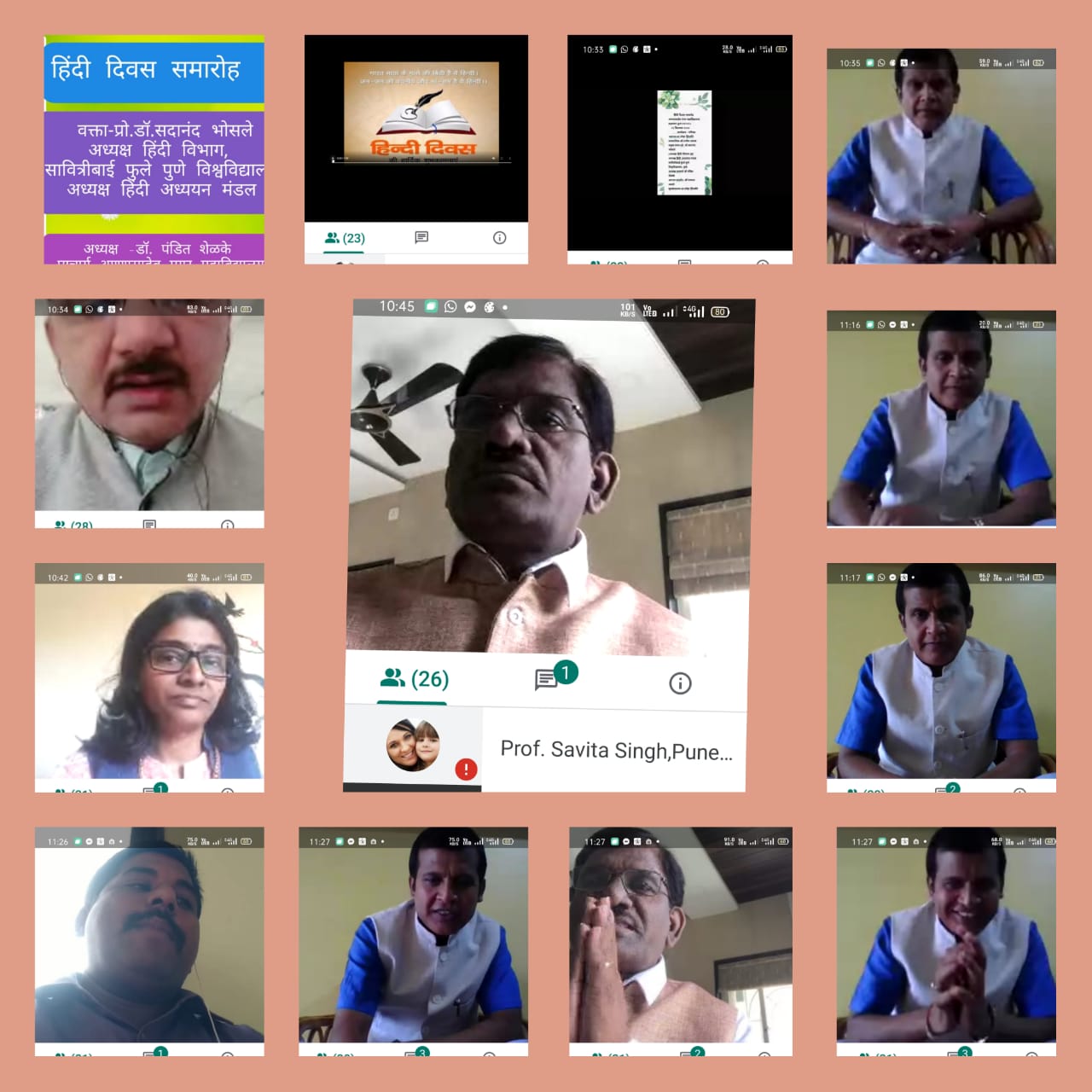 '26 Sept.Hindi Day 2020-2021'
HISTORY OF HINDI DEPT.
Dept. of Hindi has Established in the year of 1971 for the U.G. Classes like F.Y. B.A. AT GENERAL LEVEL .After that every year it increases for Special Hindi ,like -for S.Y.B.A.&T.Y.B.A.SPL.-1,SPL.-2,SPL.-3 & SPL.-4 .
After a successeful unit of Hindi Dept. it has started P.G. DEPT. IN THE YEAR OF 1993.Since there A.M.College is running Dept. of Hindi successfully with good strength of the students.
VISION OF THE DEPT.
The vision of the department is impart knowledge of National language Hindi and official language of INDIA ,its Literature and language to non Hindi speaking students through innovative methods in teaching  learning and evaluation.

MISSION OF THE DEPT.
To impart relevant good quality of education to the students  to inculcate the value of Indian culture and to teach the students the value of self -reliance and service.


OBJECTIVES OF THE DEPT.
To encorage the students for National language Hindi
Tointroduce various genres in Literature.
To give information of higher studies ,research and job opportunities .
STUDENT STRENGTH
DEPARTMENT OF HINDI
STUDENT STRENGTH
| | | |
| --- | --- | --- |
| Years | UG | PG |
| 2012-13 | 55 | 13 |
| 2013-14 | 60 | 12 |
| 2014-15 | 50 | 05 |
| 2015-16 | 57 | 10 |
| 2016-17 | 55 | 08 |
| 2017-18 | 45 | 03 |
| 2018-19 | 26 | 10 |
| 2019-20 | 33 | 10 |
Department of Hindi PPT
https://drive.google.com/file/d/1YuT7iduS3NaUvMnkTHsGjVvW0h169BSl/view?usp=sharing
2020-2021 Staff Members
DEPARTMENT OF HINDI
H.O.D.Dr.Rasal Rajesh Shivaji
Prof. Hingmire Sneha Pradeep
Dr.Awate Ganpat Dada